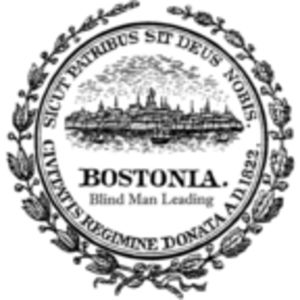 If there is one thing the dawn of the aughts has provided the wide world of music, it's been a clear and present redefinition of power-pop, a sub-genre of the type of turned-up tunes typically found on Top 40 radio. It's been a welcome if not imperative transition. Gone are under-produced, lightly coated cheese sandwiches that have always been tough to choke down, and in are meaty snacks overflowing with everything from bacon to turkey to beef to chicken that makes mouths water to heights far above flood level.
Fundamentally, the presentation of the sound is skin-tight. More often than not, the stuff's high-level production is shiny and polished, yet hardly ever does the final outcome feel overwrought or inhumane, a testament to the precision and talent it takes to pull the whole thing off. It's not hard to find — South Dakota one-hit wonders The Spill Canvass fell underneath such an umbrella in 2007, when "All Over You" seemed inescapable for approximately six and a half minutes. Since then, almost any shy alternative act that at one point was labeled "indie" has utilized the approach to varying degrees of success. Whenever Dashboard Confessional wanted to be more than just a dude with an acoustic guitar, they managed to make it work. Shoot, even Matchbox Twenty found use for the gleam throughout some spots on 2012's "North." Concrete-solid drums. Quirky refrains and codas. A bass guitar crafting overtly subliminal grooves. It's really impressive stuff, when it's done right.
And fortunately for local trio Blind Man Leading, they certainly know how to do it right. Or at least so says their latest EP, "Bostonia," a quick and expertly crafted power-pop set that has no problems staying within the limits of what it knows best. In some cases, that unwillingness to experiment could lead others to pen absurdly bland tracks, though here, Dave Wentz, Tyler Wheeler and Paul Mercer use their bounds wisely as they offer just enough subtlety within each song to prove that they are far more than a mere one-trick pony.
The best example of such comes in the form of "Bridge." While racing along at a tempo a tad slower than mid, each chorus provides a slight yet noticeable stutter in feel, a welcome overcoat during the foggy night this song proves to be. Actually, that tiny shift in structure turns out to be inescapable, the one true riff to stay inside one's head based strictly on its harmonic tendencies. The only flaw? "You isolate yourself when your phone is on silent," Wentz sings during the tune's bridge before wrapping it up by proclaiming the person in question is "Weaving a storm of graceless violence." Points for effort, sure, but as even The Killers learned last year, it's darn near impossible to offer up a lyrical cellphone reference with any amount of prosperity these days.
All is forgiven, however, with "Boston Ferry," a similarly sounding pop tune that single-handedly makes the case for how affecting the aforementioned advancements in power-pop can be. Mercer loves his tom-toms, and here they roar like a perfectly tuned atomic bomb. Wentz provides evidence that he can mistakenly echo the voice of a Generation Y Morrissey when he wants to as he stretches the word Massachusetts to marathon lengths. The same can be found on "Racing in the Rain," a lighter take on the group's already-feathery power when the singer slips into whispers during the track's verses. It's the vocal equivalent of staring at someone deprived of a good night's sleep.
"Asphyxiation" and "Cellar Door" allow the trio to stretch out for opposite reasons. The former leans heavily on a single acoustic guitar to create a delicate atmosphere within a heartbreaking utterance: "In absence of oxygen/ There's no sense in talking/ When I couldn't breathe/ No, I couldn't breathe/ No, I couldn't breathe/ And you just sat there staring," Wentz moans, and you believe him. The latter, meanwhile, kicks the tempo to double-time, suggesting shades of late-'90s alt radio faves Stroke 9. Maybe the weakest of the bunch, it's still enough to make sure nobody loses attention as its time-signature leaps to predictable yet tasteful heights.
Actually, tasteful is probably the key word in this entire equation, if only for how clear it becomes that Blind Man Leading know exactly how to present it on a record. It's easy to overlook this kind of stuff because of how blatantly competent it is, but as it goes with even the most accomplished artists who sit in this particular sub-genre, there will forever be some fairly valuable things underneath the shine and professionalism these songs exude. Writing it off on the basis of simplicity would be both ignorant and unfair, especially when the end product sounds as good as "Bostonia" does.
Indeed, the aughts have breathed new life into the entire precept of power-pop. And luckily for local music fans, Blind Man Leading have responded by refusing to just sit there, staring at the trouble its past has had with the exercise of breathing. Because in these guys' case, the air they currently consume is inching closer and closer to rarified.
*** 3 STARS OUT OF 4 ***