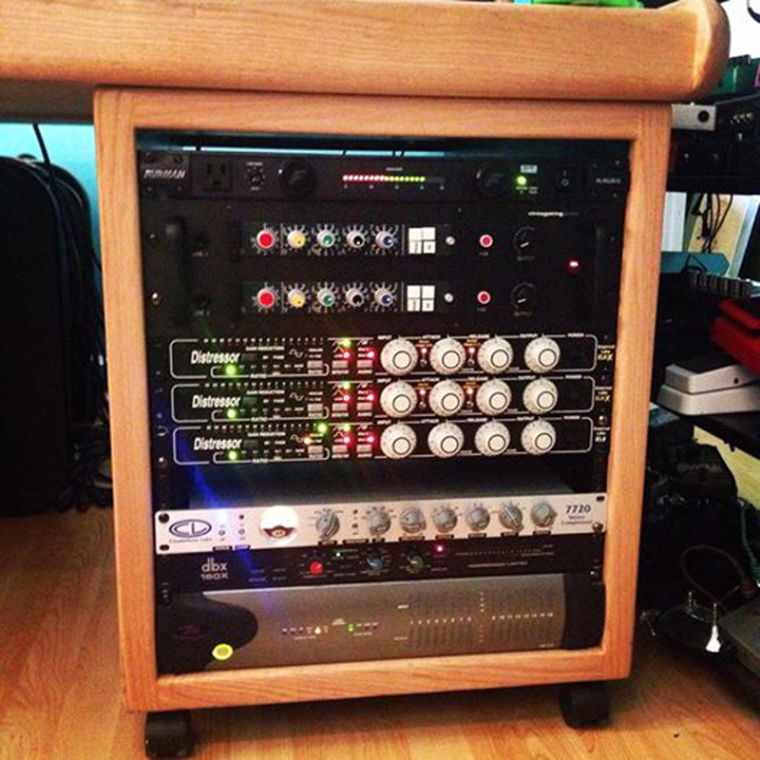 Mystery Ton Studios
For the 13th episode of the For The Record podcast, I drove over to Monrovia and the basement of a Prudential Insurance building to catch up with the great Kenny Eaton of Mystery Ton Studios. A member of local post-rock outfit Time Columns, we had a great time chatting in his engineering room (while the United States played Germany in the group stage of the World Cup. But that's another conversation for another day). Among the tidbits you'll find if you listen:
– What kind of gear he uses at Mystery Ton (here's a clue: It's impressive).
– No, his band, Time Columns, does not sound like Rush. Darn-it.
– How truly fascinating Eaton is as a dude. When you hear about the other things he could have done with his life … just … wow.
– Who some of his favorite artists from the Frederick area are (even though be warned: He doesn't like to play favorites).
– Which bands he's worked with since opening Mystery Ton a couple years ago.
– How you can reach him directly if you are in need of a studio (yes, he gives us his phone number, so get that pad and pen ready).
– And, of course, what's next for him, his band and his studio.
Anyone interested in checking out what Mystery Ton Studios has to offer can check out its Facebook page here and if email is your thing, you can shoot Kenny a note at mysterytonstudios@gmail.com. As we did last time with Studio 301, most of the songs you hear in this episode were recorded at Mystery Ton, so if you happen to be in a band and you happen to need a studio, you've got some great options, friends. You've got some great options. Now, why are you still reading – have a listen!
OTHER EPISODES:
Episode No. 12 – Studio 301
Episode No. 11 – The Knolly Moles
Episode No. 10 – Lloyd Dobler Effect
Episode No. 9 – Chelsea McBee
Episode No. 8 – Heavy Lights
Episode No. 7 – Peter Goodwin
Episode No. 6 – The Artomatic Crew
Episode No. 5 – Silent Old Mtns.
Episode No. 4 – Elon Eisenberg
Episode No. 3 – Crystal Sands
Episode No. 2 – Doug Alan Wilcox
Episode No. 1 – Cassandra Mullinix